A Year in Review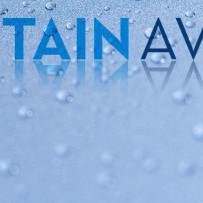 Because I've thought lately to put my current newsletter article on my blog….
By the time this newsletter 'hits the press' and you receive it, I will have been at Fountain Avenue as your pastor for a year. It's hard for me to believe that I just typed those words. It seems like only yesterday that I was taping the boxes shut and saying, "goodbye," to my church and house in Ridgely TN. Those were tough goodbyes.
There are a few criteria considered in a pastoral move: always first, the needs of the church, then the needs of the pastor and their family. Then there are a hundred other elements to consider. It's complicated. Under no circumstance do I envy the work of our Bishop and District Superintendents. At the end of an appointment season, it is always their hope that they have been faithful in discerning that the needs of the local churches will be met by the gifts and graces of the clergy-person sent.
Here I am. It was not a random choice. It was not something I drew from a hat. As the hymn sings, "Here I am, Lord. Is it I, Lord? I have heard you calling in the night. I will go Lord, if you lead me. I will hold your people in my heart." God has called. I have been sent. I have agreed to be sent. Here I am. I could not be happier and we have much to celebrate.
In the last year, we have said "goodbye" to a few of our own. That was hard. It brought our community together and reminded us that we are people of life and death, yes. But we are also a people of resurrection hope.
In contrast, in the last year, we have welcomed many new faces! We have welcomed eight people in membership and a slew of others in worship. We are excited to be welcoming another family (or two) in membership over the summer. Celebrate!
In the last year, we have started a new young adult's Sunday School class on the third floor, a Tuesday morning Bible study, and a grief support group (Caring for You), that meets bi-weekly. Our United Methodist Woman have restructured how they will be in ministry for the next season. Our children's church ministry has grown so much so that they had to relocate for more space. Our nursery overfloweth and our nursery workers have become a part of our family with their families. Our youth are immersed in mission and leading us in worship. Our United Methodist Men are solving all the world's problems (while taking on church projects and blessing us with their cooking skills).We blessed our pets in October, sang along with Kantorei in December, hosted an ecumenical praise and worship service in March, and (wait for it) are on the way to paying twice what we paid last year on our apportionments (the good Lord willing). Thank you for your faithfulness.
We just saw 1500+ neighbors gather in fellowship at an amazingly successful Neighborhood Street Fair. Our community breakfasts are still serving upwards of 200+ people on the third Saturdays. We have been as faithful as we have ever been in our contributions to Paducah Cooperative Ministries. Our youth sent a cow to Tanzania through Heifer International. We gathered hats, mittens, and school supplies for our local schools. These are just a few of the ways that we've been in mission with the Kingdom since last June.
Church, you are alive and well and none of this is because I am here. It is because God is good and you have made the decision to use your hands and feet — your time and talents — to be in ministry with me and alongside the Holy Spirit. Because of your efforts, because of your excitement and joy, because of your willingness, because you are a "yes" people, because of your faithfulness, and because of your patience with your new pastor, you are in "growth mode" both numerically and spiritually, you are no longer an "aging congregation." You can join me in singing praises to God and I hope you will!
At the end of this first year with you, my heart is on fire. There is a fire within because of the fire around us. It is clear that God is not ready to be finished with us. That means we have work to continue to do together. As we enter a second year together, I wonder what we are called to next. I wonder who's hands and feet we'll need to fulfill our mission. I wonder what it might look like to press forward in joy and with excitement. I think that's what I'm going to do. I hope you'll respond likewise..
Here we are, Lord, ready for what's next.
With Love and Joy,
— Rev. Sara