New Traditions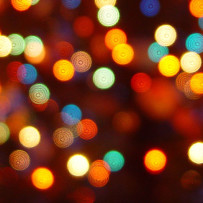 My 10th newsletter article for the year. My secretary encouraged me to write it and I'm thankful. If you don't get the Fountain (our newsletter), enjoy!
We have a new group that meets at the church. I've announced it more than once already. I've asked you to be in prayer for the folks who attend it. It is a group that is very special to me and I've never met any of the people who attend, other than their fearless leader. It's an AA (Alcoholics Anonymous) group.
Admittedly, to some, it may seem strange that I'm elated that a group of recovering addicts has chosen our fellowship hall to meet. I am, though, and there are several reasons why.
I am elated because it gives us an opportunity to be the church. It isn't just words we mention before dispersing the elements before Holy Communion — that our table is an "open table." We aren't just professing Methodist theology. We are practicing what it means to welcome everyone, Saint and Sinner alike, to the life-giving grace of God and an opportunity for holiness of heart and life. We are affirming that every person is of sacred worth and that no person is outside the realm of God's eternal and sanctifying love, mercy, and grace.
I'm elated because an opportunity to "be the church" just fell in our laps. All we have to do is open our doors. What I've invited you to do, also, is to pray. Pray for these unnamed people who we're inviting to find safety and refuge in our place of worship. Really, this is a part of the Methodist tradition. This exemplifies "open table."
I'm also excited because personally, AA is close to my heart. I think about it especially this time of year. Many are getting ready to celebrate Thanksgiving and then we'll put the Chrismon tree up in the sanctuary, decorate for Advent, and put our tree up at home. That's really been the extent of my holiday traditions for a while now. Holidays were a point of contention in my home. For some the holidays can be stressful. For my mother they were just that. For an alcoholic they can be almost debilitating, and that's what my mother was.
Gathering with extended family to eat was wonderful in a sense. It was tradition that I always got the turkey leg. We'd always eat until Bigdaddy (my grandfather) would fall asleep in his chair. At Christmas, we'd fellowship and open gifts. Those things were fun. But there was always tension. There was always discomfort. Even as a child I felt it.
Alcoholism took my mother two years ago, after she spent most of my life fighting a valiant fight against it. My grandmothers both moved into assisted living. I began to itinerate. The traditions, even the ones held in great tension, died. Now I, for Cooper and Aiden, am developing new ones.
This year as the AA group gets settled and into their routine, as they begin their tradition of support, authenticity, and accountability, I give thanks that a part of our new tradition is welcoming them into our home – particularly during the holidays when things can be extra-hard for those battling addiction. I pray that, just as I am learning to develop new holiday traditions, this new holiday tradition for Fountain Avenue can continue to call and remind us of what it means to be a church of the open table. Read chapter eight of Romans. Mediate on its end, "For I am convinced that neither death, nor life, nor angels, nor rulers, nor things present, nor things to come, nor powers, nor height, nor depth, nor anything else in all creation, will be able to separate us from the love of God in Christ Jesus our Lord," and make it your tradition this season to offer an open table.